Let Me Help You Set Up Your Website
Hello again! You are here in this page because you are interested in starting your own website. Doing so is not that difficult, and I promise you that if you will only walk with me through this, we will have your website set up in no time.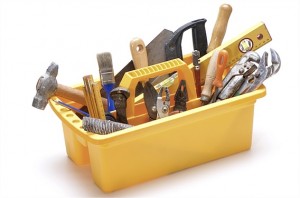 Simply follow this instruction step by step, and you will be good to go. As we go along, I will also give you some good links that will help you if you have some questions.
Ready???
STEP 1
Go to your browser and "CLEAR ALL COOKIES". Doing this will ensure that you are walking with me all through out the process.
STEP 2
Go to this highly recommended webhost and order the Hatching Plan. But I highly recommend that you get the Baby Plan, in case you want to build at least two websites. You will need your credit card number, or Paypal account to finish the transaction.
Once you order, it will ask for a domain name that you want. Simply type the domain name of your choice. It will lead you through as long as the domain you want is not yet taken.
I recommend that you choose your ministry name as your domain, and use ".com" or ".org" as your domain extensions. The ".com" is the most popular one since it is already deeply engraved in the minds of internet users while ".org" is good because it describes that your ministry is a group.
Once order has been done, wait for your login details. It will be sent to you via email.
STEP 3
Login to your Cpanel in your hosting account and install WordPress. You can use other platform, it is up to you. But I highly recommend WordPress because not only that it is FREE, it possess a far more flexible look by the use of "Wordpress Themes". There are hundreds and even thousands of FREE WordPress Themes out there, while some good ones are not free, but still in a reasonable cost.
There are lots of ways to install WordPress and some are ways are really easy. Kindly follow "How to Setup WordPress" or browse your Cpanel and look for an auto install script called "Fantastico". Most hosting companies now have their own auto install scripts for WordPress. All you have to do is to simply fill up the necessary information.
STEP 4
Your WordPress site has been setup and you got your user id and password. It is now time to login to your WordPress. Type in: www.yourdomain.com/wp-login.php then enter the necessary information.
Once there, I suggest that you first install your preferred theme. As I said, there are lots of themes out there that you can use. However, the "PREMIUM THEMES" are still the best not only in the way they look, but with their features that will really make your life easier in customizing it. I highly recommend the following Premium Themes:
STEP 5
It is time to fill in your website with information. I suggest you make a few blog posts and a few pages. The most important things to work on are the following:
Pages
About
Contact (don't publish your email address, use a contact form)
Services (if you are offering services)
Products (if you are offering some products
Donation information and buttons (I suggest you open a Paypal account)
Categories
Under the categories, it depends on what kind of website you are making. This is very important especially if you are setting up a blog. So don't miss this one. As an example, the following categories can fit for a Christian ministry blog.
Ministries
Life
Missions
Evangelism
Portfolio of ebooks and write ups
etc. (think of something that are best suited for your minsitry)
For more information in building up your website, I suggest you subscribe to my website: www.brandbuildit.com.
Get my service quotes by emailing me. Contact me now.